2017 Chrysler Pacifica
Find a 2017 Chrysler Pacifica at the Clint Bowyer Autoplex in Emporia, Kansas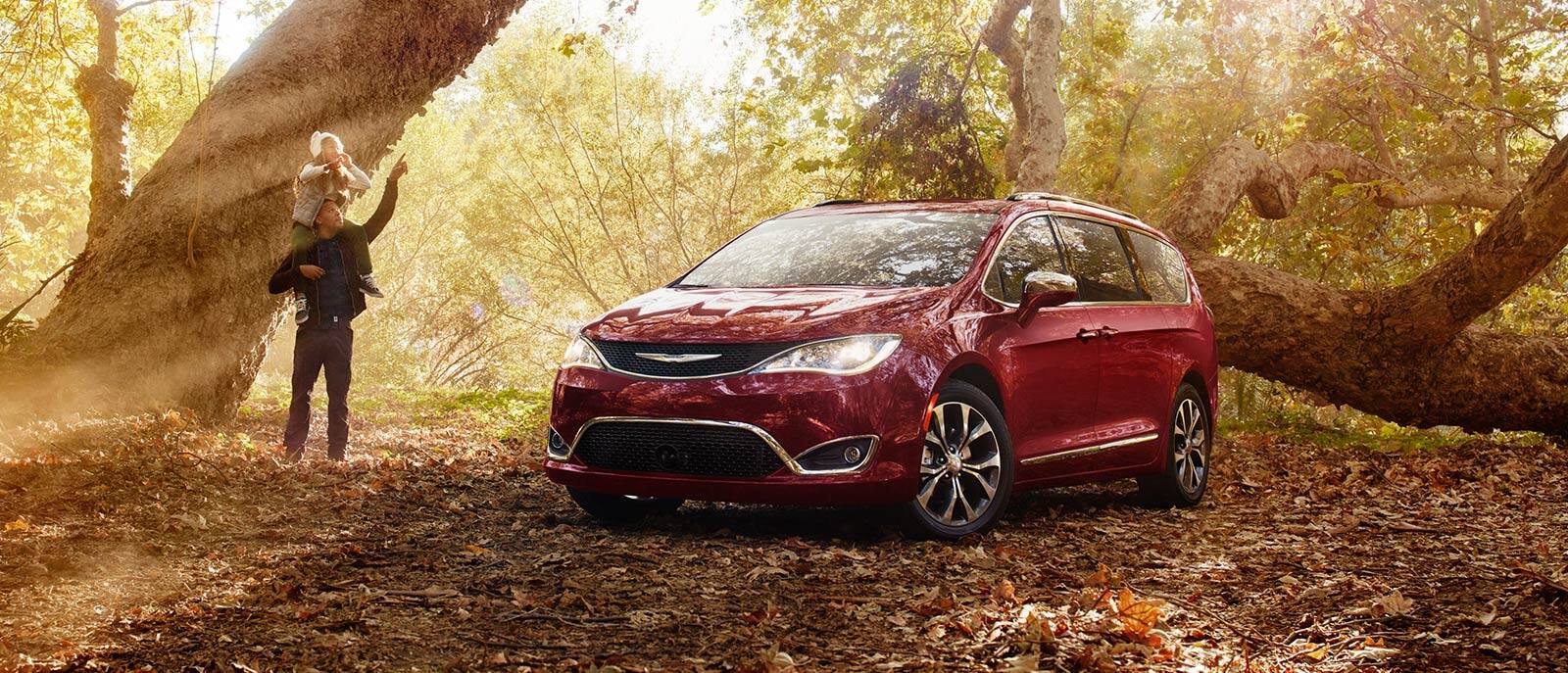 If you are looking for a stylish family minivan that will keep you and your family safe, the 2017 Chrysler Pacifica is the vehicle for you!
Clint Bowyer Autoplex in Emporia, Kansas is proud to offer the 2017 Chrysler Pacifica, a perfect family vehicle. In addition to Emporia, Clint Bowyer Autoplex is proud to offer residents of Osage City, Council Grove, Manhattan, Ottawa, Lyndon and Cassoday a great selection of new Chrysler Pacifica vehicles, and we're excited to help you find the perfect one! You can count on Clint Bowyer Autoplex of Emporia, KS to meet all of your car shopping needs.
View our 2017 Chrysler Pacifica Inventory.
Highlighted 2017 Chrysler Pacifica Features
3.6L Pentastar® V6 engine
Trailer towing abilities
Great steering and handling
Lots of cargo space
Stow 'n Go seating
Seating for up to 8 people
2017 Chrysler Pacifica Reviews
"'Fun to drive' and 'minivan' are words not usually uttered in the same breath, but the Pacifica is easy to maneuver and responds quickly to steering inputs." – Car and Driver
"With its stylish looks and clever features, the all-new 2017 Chrysler Pacifica is one of our top picks for a minivan this year." – Edmunds
"But what I love most about the Pacifica is its unabashed van-ness in a world where everything is a crossover, 'wagon' is a four-letter word and telling your friends that you're considering a minivan is tantamount to announcing that you've given up on life. It warms my heart to see there's still innovation and competition to be found in this shrinking class and that the form an function can work together." – CNET
Contact us directly at (620) 343-6723 to find out more about 2017 Chrysler Pacifica vehicles at Clint Bowyer Autoplex in Emporia, Kansas!
Tags: Chrysler, Chrysler Pacifica, Minivan