2016 Dodge Challenger
Find a 2016 Dodge Challenger at the Clint Bowyer Autoplex in Emporia, Kansas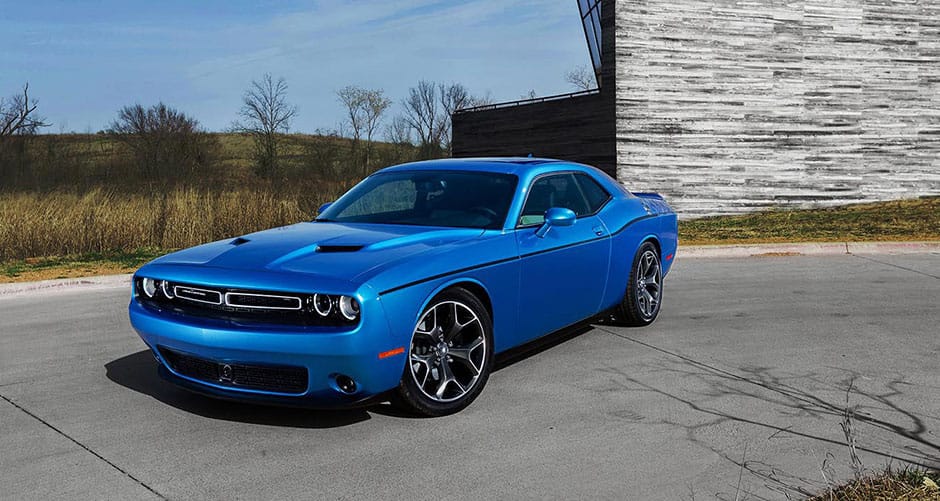 Are you looking for a vehicle that delivers a refined ride with classic muscle car styling? Then head on over to Clint Bowyer Autoplex in Emporia, Kansas and take a look at the 2016 Dodge Challenger.
In addition to Emporia and Lyon County, Clint Bowyer Autoplex is proud to offer residents of Coffey, Osage, Greenwood, Wabaunsee, Chase and Morris counties a great selection of new Dodge Challenger cars, and we're excited to help you find the perfect one! If you are in any of these areas and are interested to see what the 2016 Dodge Challenger has to offer, you can count on Clint Bowyer Autoplex of Emporia, KS to meet all of your car shopping needs.
View our 2016 Dodge Challenger Inventory.
Highlighted 2016 Dodge Challenger Features
Strong engines
Spacious interior
Enormous trunk
Highly customizable
Touchscreen interface
707-HP Hellcat
2016 Dodge Challenger Reviews
"The 2016 Dodge Challenger counters with superior practicality and comfort, plus range-topping models that leave most other cars on the road in a thick cloud of white smoke." — Edmunds
"Big and heavy, the 2016 Dodge Challenger offers touring comfort you won't find in the other muscle coupes. A variety of models lets owners choose a comfortable daily driver, a dragstrip menace, and everything in between." — The Car Connection
"The 2016 Dodge Challenger blends classic muscle-car flavor with computer-age technology and performance." — Kelley Blue Book
Contact us directly at (620) 343-6723 to find out more about 2016 Dodge Challenger vehicles at Clint Bowyer Autoplex in Emporia, Kansas!
Tags: Dodge, Dodge Challenger, Dodge Dealership