2016 Dodge Dart
Find a 2016 Dodge Dart at the Clint Bowyer Autoplex in Emporia, Kansas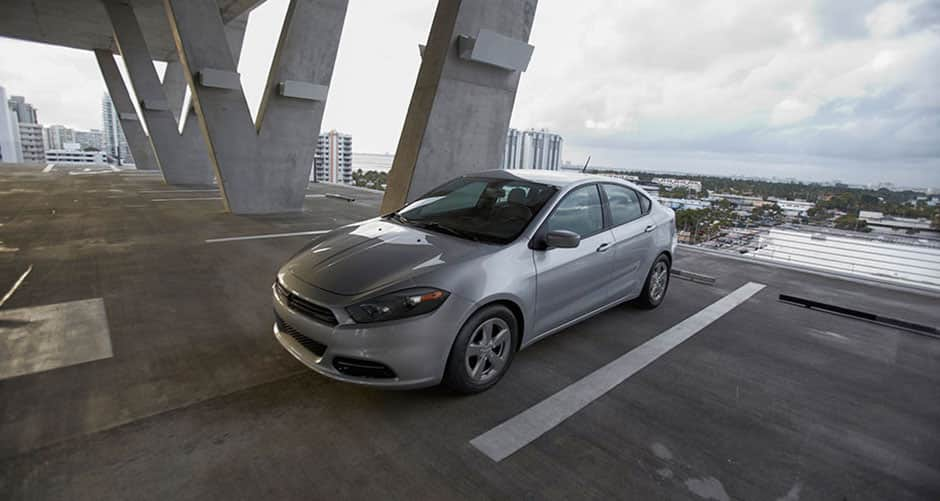 If you're looking for a sleek, compact car that offers superior technology and drivability, then the 2016 Dodge Dart at Clint Bowyer Autoplex in Emporia, Kansas is the car for you!
In addition to Emporia and Lyon County, Clint Bowyer Autoplex is proud to offer residents of Coffey, Osage, Greenwood, Wabaunsee, Chase and Morris counties a great selection of new Dodge Dart cars, and we're ready to earn your business! If you are in any of these areas and are looking for the perfect Dodge Dart, you can count on Clint Bowyer Autoplex of Emporia, KS to meet all of your car shopping needs.
View our 2016 Dodge Dart Inventory.
Highlighted 2016 Dodge Dart Features
User-friendly infotainment system
Nimble handling
Smooth ride
Sporty styling
Class-leading safety ratings
Spacious cabin
Responsive steering and handling
2016 Dodge Reviews
"The 2016 Dodge Dart offers great styling, spacious interior, and good equipment set." — The Car Connection
"If you're not interested in a cookie-cutter compact, the 2016 Dodge Dart should be first on your list. With a wide range of models, colors, transmission and engine choices, as well as optional equipment, it's easy to create a personalized car unique to your personality." — Kelley Blue Book
"The 2016 Dodge Dart offers roominess, able handling and a sporty appearance for not much money." — Edmunds
Contact us directly at (620) 343-6723 to find out more about 2016 Dodge Dart cars at Clint Bowyer Autoplex in Emporia, Kansas!
Tags: Dodge, Dodge Dart, Dodge Dealership