2016 Jeep Compass
Find a 2016 Jeep Compass at the Clint Bowyer Autoplex in Emporia, Kansas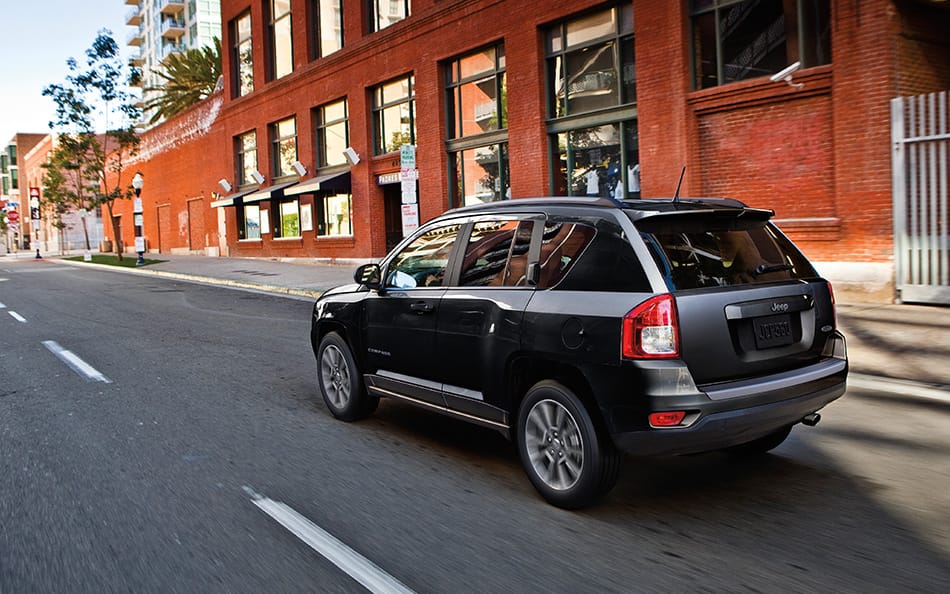 Are you looking for a modern, value-packed compact SUV that gets great fuel economy? The 2016 Jeep Compass at Clint Bowyer Autoplex in Emporia, Kansas comes well-equipped at every trim level.
In addition to Emporia, Clint Bowyer Autoplex is proud to offer residents of Osage City, Council Grove, Manhattan, Ottawa, Lyndon and Cassoday a great selection of new Jeep Compass SUVs, and we're ready to earn your business! If you are in any of these areas and are looking for the perfect Jeep Compass, you can trust Clint Bowyer Autoplex in Emporia, KS to meet all of your SUV shopping needs. Come in and test drive a 2016 Jeep Compass today!
View our 2016 Jeep Compass Inventory.
Highlighted 2016 Jeep Compass Features
Off-road capability
Comfortable seating
Refined 6-speed automatic
Great maneuverability
Excellent value and affordability
2016 Jeep Compass Reviews
"The 2016 Jeep Compass is a competent, bargain-priced, and generally well-equipped small crossover." — The Car Connection
"The 2016 Compass offers a low-cost entry into Jeep ownership; if your expectations aren't terribly demanding, it's an adequate 5-passenger compact SUV." — Kelley Blue Book
Contact us directly at (620) 343-6723 to find out more about 2016 Jeep Compass SUVs at Clint Bowyer Autoplex in Emporia, Kansas!