2016 Jeep Patriot
Find a 2016 Jeep Patriot at the Clint Bowyer Autoplex in Emporia, Kansas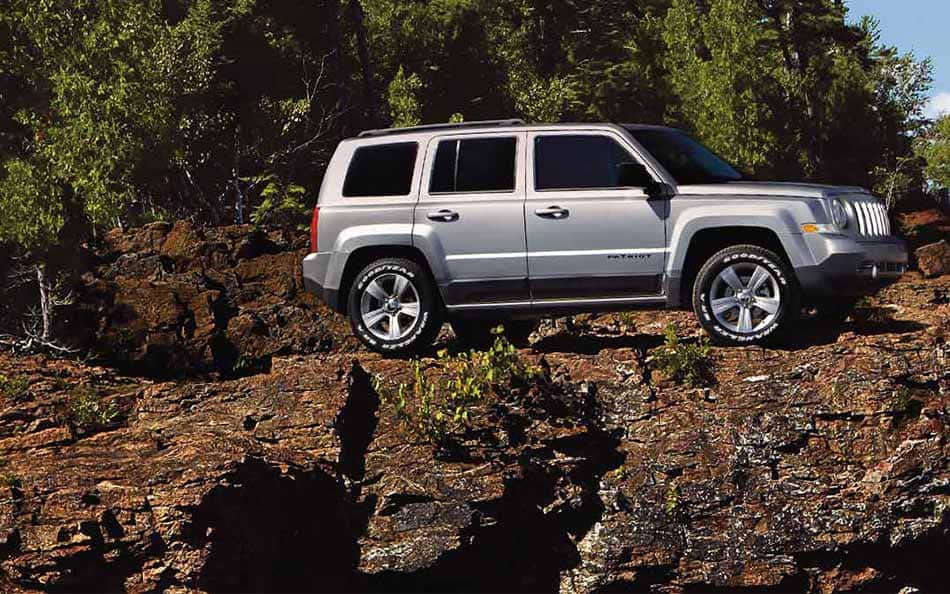 The 2016 Jeep Patriot at Clint Bowyer Autoplex in Emporia, Kansas comes well-equipped at every trim level.
In addition to Emporia and Lyon County, Clint Bowyer Autoplex is proud to offer residents of Coffey, Osage, Greenwood, Wabaunsee, Chase and Morris counties a great selection of new Jeep Patriot SUVs, and we're ready to earn your business! If you are in any of these areas and are looking for the perfect 2016 Jeep Patriot, you can trust Clint Bowyer Autoplex in Emporia, KS to meet all of your SUV shopping needs.
View our 2016 Jeep Patriot Inventory.
Highlighted 2016 Jeep Patriot Features
Solid off-roading capabilities
Comfortable seats
Optional flip-down tailgate speakers
City-friendly maneuverability
2016 Jeep Patriot Reviews
"Available equipment in the 2016 Jeep Patriot will take you where other small crossovers won't." — The Car Connection
"If you're tight on money but yearn for a new Jeep, the Patriot can be your ticket into the brand. Drivers requiring enhanced traction for foul weather or Jeep's Trail-Rated off-road ability can choose between two 4-wheel-drive (4WD) systems for the Patriot." — Kelley Blue Book
Contact us directly at (620) 343-6723 to find out more about 2016 Jeep Patriot SUVs at Clint Bowyer Autoplex in Emporia, Kansas!