2016 Jeep Wrangler
Find a 2016 Jeep Wrangler at the Clint Bowyer Autoplex in Emporia, Kansas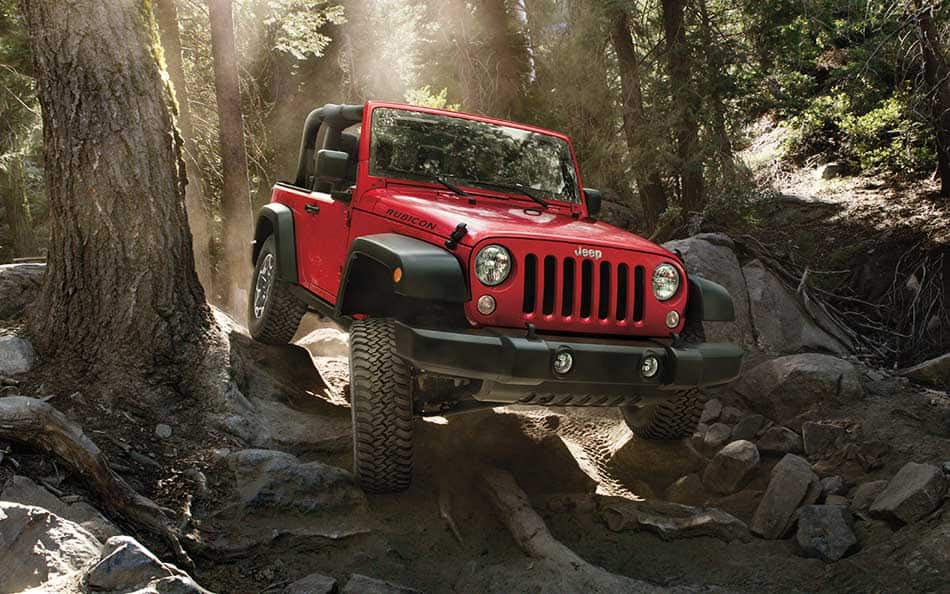 Ready to master the tough trails, as well as the open road? The 2016 Jeep Wrangler at Clint Bowyer Autoplex in Emporia, Kansas is the perfect on and off-road vehicle. The Jeep Wrangler can take you places other vehicles wouldn't dare!
In addition to Emporia, Clint Bowyer Autoplex is proud to offer residents of Osage City, Council Grove, Manhattan, Ottawa, Lyndon and Cassoday a great selection of new Jeep Wrangler SUVs, and we're ready to earn your business! If you are in any of these areas and are looking for the perfect Jeep Wrangler, you can count on Clint Bowyer Autoplex of Emporia, KS to meet all of your SUV shopping needs.
View our 2016 Jeep Wrangler Inventory.
Highlighted 2016 Jeep Wrangler Features
Great off-road capability
Standard four-wheel-drive
Unmistakable styling
Numerous variations
Fun to drive
Strong, smooth V-6
2016 Jeep Wrangler Reviews
"There is also plenty to love about this unique, characterful, capable and unabashedly all-American SUV." – Edmunds
" It can go anywhere sanity (and even a slight dose of insanity) allows, it's not expensive and it has an inherent ruggedness borne of fundamental simplicity. This is the original." – Kelley Blue Book
"The 2016 Jeep Wrangler build faithfully on the reputation and the look of the past, with just enough contemporary features and modern amenities." – The Car Connection
Contact us directly at (620) 343-6723 to find out more about 2016 Jeep Wrangler SUVs at Clint Bowyer Autoplex in Emporia, Kansas!