2016 RAM Chassis Cab
Find a 2016 RAM Chassis Cab at the Clint Bowyer Autoplex in Emporia, Kansas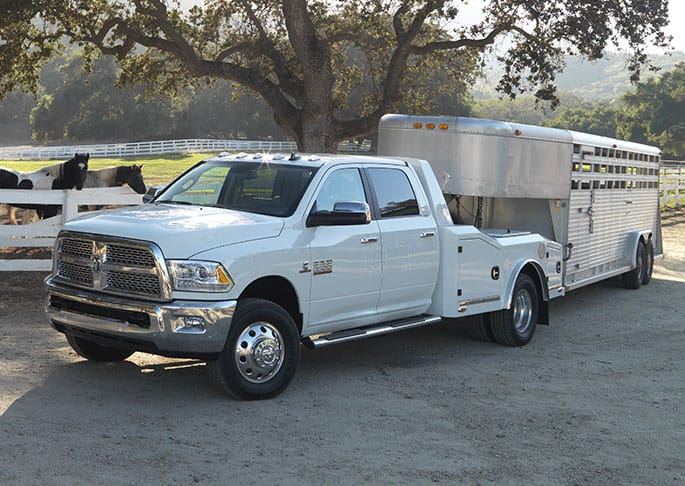 Are you looking for a durable commercial truck? The 2016 RAM Chassis Cab at Clint Bowyer Autoplex in Emporia, Kansas comes well-equipped at every trim level.
Clint Bowyer Autoplex is proud to offer residents of Emporia, Osage City, Council Grove, Manhattan, Ottawa, Lyndon and Cassoday a great selection of 2016 RAM Chassis Cab trucks. You can trust Clint Bowyer Autoplex to meet all of your truck shopping needs. We're ready to earn your business, so head over to Clint Bowyer Autoplex in Emporia, KS and find your new 2016 RAM Chassis Cab today!
View our 2016 RAM Chassis Cab Inventory.
Highlighted 2016 RAM Chassis Cab Features
6.4L HEMI V8 Engine
Electronically Controlled Throttle
22,770 lbs. Max Towing Capacity
7,640 lbs. Max Payload
50,000 PSI Rear Frame Strength
2016 RAM Chassis Cab Reviews
"The  Ram Chassis Cab is aimed at customers who want to outfit the rugged Ram Heavy Duty with a custom bed or storage compartment in place of the standard pickup bed." — Left Lane News
"To put it bluntly, we like this motor. The bigger Hemi definitely delivers a stronger pull, with a touch more smoothness at lower rpms. Over a variety of road conditions, which included choppy dirt roads, the three-link front suspension felt vastly improved and almost downright refined." — PickupTrucks.com
Contact us directly at (620) 343-6723 to find out more about 2016 RAM Chassis Cab trucks at Clint Bowyer Autoplex in Emporia, Kansas!