Used Chrysler 200
FIND A QUALITY PRE-OWNED CHRYSLER 200 AT THE CLINT BOWYER AUTOPLEX IN EMPORIA, KANSAS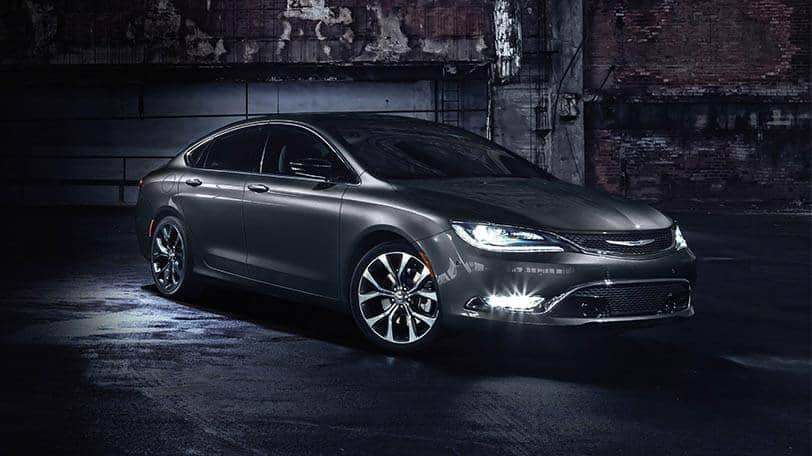 Are you looking for a used Chrysler 200 in the Emporia, Kansas or Lyon County area that delivers excellent quality and reliability? Come to Clint Bowyer Autoplex in Emporia and check out our pre-owned Chrysler 200 selection!
In addition to Emporia and Lyon County, Clint Bowyer Autoplex is proud to offer residents of Cottonwood Falls, Eureka, Osage City, Lyndon, Council Grove, Burlington, Alma and surrounding cities a great selection of quality pre-owned Chrysler 200 vehicles, and we're ready to earn your business! If you are in any of these areas and are looking for the perfect used Chrysler 200, you can trust Clint Bowyer Autoplex of Emporia, KS to meet your car shopping needs.
View our Used Chrysler Inventory.
HIGHLIGHTED CHRYSLER 200 FEATURES
Upscale cabin materials
Strong V6 engine
User-friendly infotainment system
Sporty handling
Reasonable fuel economy
CHRYSLER 200 REVIEWS
"The Chrysler 200 is a respectable choice for a midsize family sedan. The 200 also scores points for being one of the few midsize models to offer a convertible body style." —Edmunds
"If you're drawn to the attractive interior at an affordable price, like the refined level of ride and handling, and are ready to spring for the powerful V6 engine, check out the 2014 Chrysler 200." —Kelley Blue Book
"Fun to drive, thanks to engaging handling and responsive powertrains." —Consumer Reports
CONTACT US DIRECTLY AT (620) 343-6723 TO FIND OUT MORE ABOUT PRE-OWNED CHRYSLER 200 VEHICLES AT CLINT BOWYER AUTOPLEX IN EMPORIA, KANSAS!
Tags: Chrysler, Kansas Chrysler 200, Used Chrysler, Used Chrysler 200