USED JEEP COMPASS
FIND A QUALITY PRE-OWNED JEEP COMPASS AT THE CLINT BOWYER AUTOPLEX IN EMPORIA, KANSAS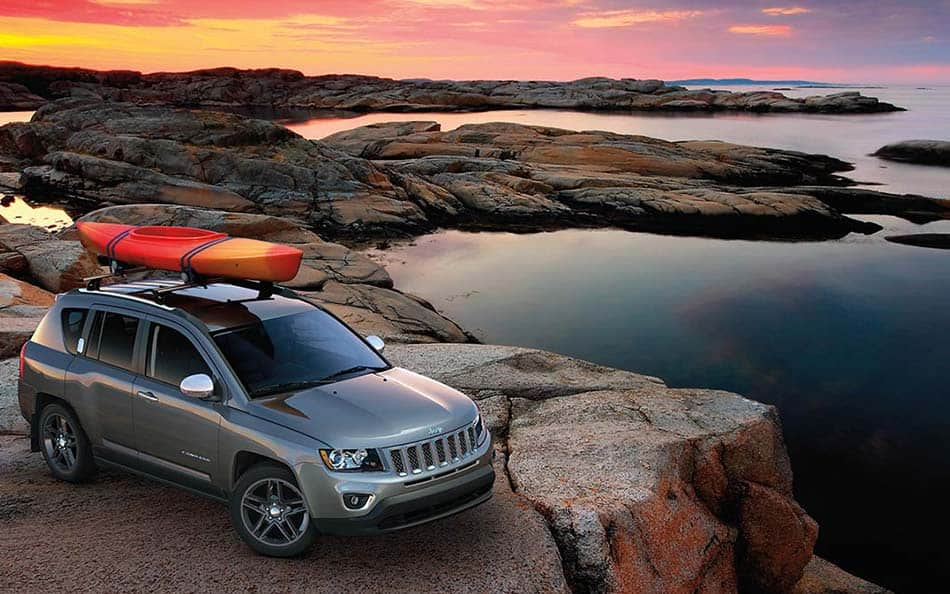 Are you looking for a used Jeep Compass in the Emporia, Kansas or Lyon County area that delivers excellent quality and reliability? Come to Clint Bowyer Autoplex in Emporia and check out our Jeep Compass selection. The Jeep Compass is a modern, value-packed compact SUV that gets great fuel economy.
In addition to Emporia and Lyon County, Clint Bowyer Autoplex is proud to offer residents of Coffey, Osage, Greenwood, Wabaunsee, Chase and Morris counties a great selection of quality pre-owned Jeep Compass vehicles, and we're ready to earn your business! If you are in any of these areas and are looking for the perfect used Jeep Compass, you can trust Clint Bowyer Autoplex of Emporia, KS to meet your car shopping needs.
View our Used Jeep Inventory.
HIGHLIGHTED JEEP COMPASS FEATURES
User-friendly audio and climate controls
Good off-road capability
Great fuel economy
Above-average reliability
Spacious cabin
JEEP COMPASS REVIEWS
"It was a car-based design built for the majority of small-SUV buyers who wanted a fuel-efficient runabout that was easy to drive around suburbia." —Edmunds
"The Compass is one of the only small SUVs with dedication to off-roading. High ground clearance, multiple all-wheel-drive systems, available off-road tires and much more give the Compass off-road credibility." —Cars.com
"If you're looking for a compact and fuel-efficient small SUV with rugged looks, passable off-road credentials and a number of unique features not found on the competition, the 2014 Jeep Compass may just pull you in." —Kelley Blue Book
CONTACT US DIRECTLY AT (620) 343-6723 TO FIND OUT MORE ABOUT PRE-OWNED JEEP COMPASS VEHICLES AT CLINT BOWYER AUTOPLEX IN EMPORIA, KANSAS!
Tags: Compass, Jeep, Jeep Compass, Kansas Jeep Compass