Used Jeep Grand Cherokee
FIND A QUALITY PRE-OWNED JEEP GRAND CHEROKEE AT THE CLINT BOWYER AUTOPLEX IN EMPORIA, KANSAS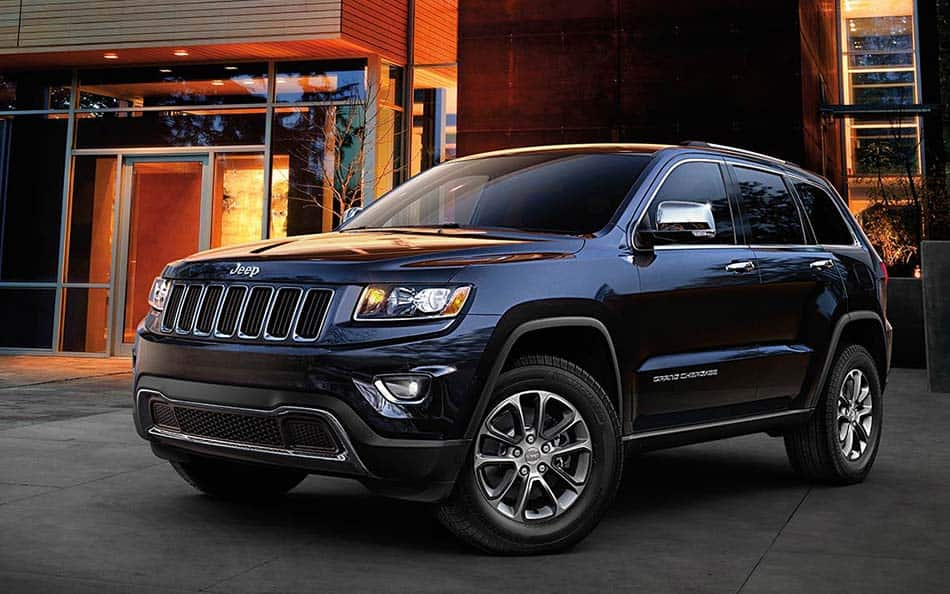 Are you looking for a used Jeep Grand Cherokee that offers excellent quality and reliability? Head to Clint Bowyer Autoplex in Emporia, Kansas and check out our used Jeep Grand Cherokee selection. At Clint Bowyer Autoplex, we strive to deliver quality service to the Emporia, Kansas and Lyon County community and look forward to answering any questions you have regarding the Jeep Grand Cherokee.
In addition to Emporia and Lyon County, Clint Bowyer Autoplex is proud to offer residents of Cottonwood Falls, Eureka, Osage City, Lyndon, Council Grove, Burlington, Alma and surrounding cities a great selection of quality pre-owned Jeep Grand Cherokee vehicles, and we're ready to earn your business! If you are in any of these areas and are looking for the perfect used Jeep Grand Cherokee, you can trust Clint Bowyer Autoplex of Emporia, KS to meet your car shopping needs.
View our Jeep Inventory.
HIGHLIGHT JEEP GRAND CHEROKEE FEATURES
First-class cabin materials
Excellent off-roading capabilities
User-friendly infotainment system
Comfortable, roomy back seat
JEEP GRAND CHEROKEE REVIEWS
"Among midsize SUVs, the Jeep Grand Cherokee is one of the most versatile models on the market. As one would expect of a proper Jeep, the Grand Cherokee's off-roading abilities are exceptional, while an inviting interior and a platform co-developed with Mercedes-Benz give it the daily-driving refinement of a more expensive luxury vehicle." —Left Lane News
"The Jeep Grand Cherokee SUV comes closest to having it all: a high-tech and comfortable 5-passenger interior, genuine off-road capability and an array of engine choices. If you take the road less traveled, this is your ride." —Kelley Blue Book
"Given its plethora of available models and options, the current-generation Grand Cherokee may very well be the most versatile vehicle extant, being equally suited for towing, off-roading, comfortable commuting, and outings to the ballet. (if it's not the most versatile, it's certainly a better value than others that might lay claim to the crown.)" —Car and Driver
CONTACT US DIRECTLY AT (620) 343-6723 TO FIND OUT MORE ABOUT THE PRE-OWNED JEEP GRAND CHEROKEE VEHICLES AT CLINT BOWYER AUTOPLEX IN EMPORIA, KANSAS!
Tags: Grand Cherokee, Jeep, Jeep Grand Cherokee, Kansas Jeep Grand Cherokee