Used Jeep Renegade
FIND A QUALITY PRE-OWNED JEEP RENEGADE AT THE CLINT BOWYER AUTOPLEX IN EMPORIA, KANSAS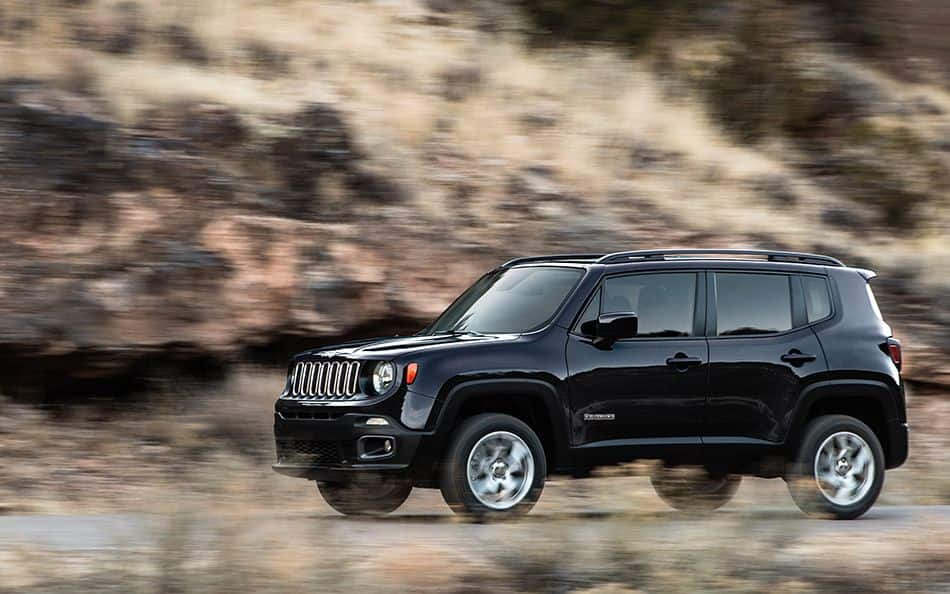 Are you looking for an authentic, exciting and energetic vehicle? The Jeep Renegade is ready for almost anything! Come to Clint Bowyer Autoplex in Emporia, Kansas and check out our used Jeep Renegade selection.
In addition to Emporia and Lyon County, Clint Bowyer Autoplex is proud to offer residents of Cottonwood Falls, Eureka, Osage City, Lyndon, Council Grove, Burlington, Alma and surrounding cities a great selection of quality pre-owned Jeep Renegade vehicles, and we're ready to earn your business! If you are in any of these areas and are looking for the perfect used Jeep Renegade, you can trust Clint Bowyer Autoplex of Emporia, KS to meet your car shopping needs.
View our Jeep Inventory.
HIGHLIGHTED JEEP RENEGADE FEATURES
Roomy seats
Capable off-road
High-quality cabin materials
Nimble handling
JEEP RENEGADE REVIEWS
"The Renegade is the most versatile vehicle in its class right now. It not only provides many smiles on paved roads but also offers off-road skills, towing and cargo hauling that trump most other subcompact crossovers. So if that breadth of capability—the ability of a vehicle to commute efficiently all week and then take off to the mountains for a camping trip—appeals to you, then the Renegade is worth a look." —Edmunds
"With the Renegade, Jeep has taken its own well-known design heritage and its penchant for trail raiding and successfully blended in a package that will appeal to a wide range of consumers." —Autoblog
"The Jeep Renegade is an excellent compact SUV." —Left Lane News
"After spending a day in various versions of the Renegade, we left more than impressed. It's the only thing at this size and price with its off-road ability and on road manners. It may be built in Italy and share a Fiat platform, but take heart: the Renegade's essence is all Jeep." —Kelley Blue Book
CONTACT US DIRECTLY AT (620) 343-6723 TO FIND OUT MORE ABOUT PRE-OWNED JEEP RENEGADE VEHICLES AT CLINT BOWYER AUTOPLEX IN EMPORIA, KANSAS!
Tags: Jeep, Jeep Renegade, Kansas Jeep Renegade, Renegade