USED JEEP WRANGLER UNLIMITED
FIND A QUALITY PRE-OWNED JEEP WRANGLER UNLIMITED AT THE CLINT BOWYER AUTOPLEX IN EMPORIA, KANSAS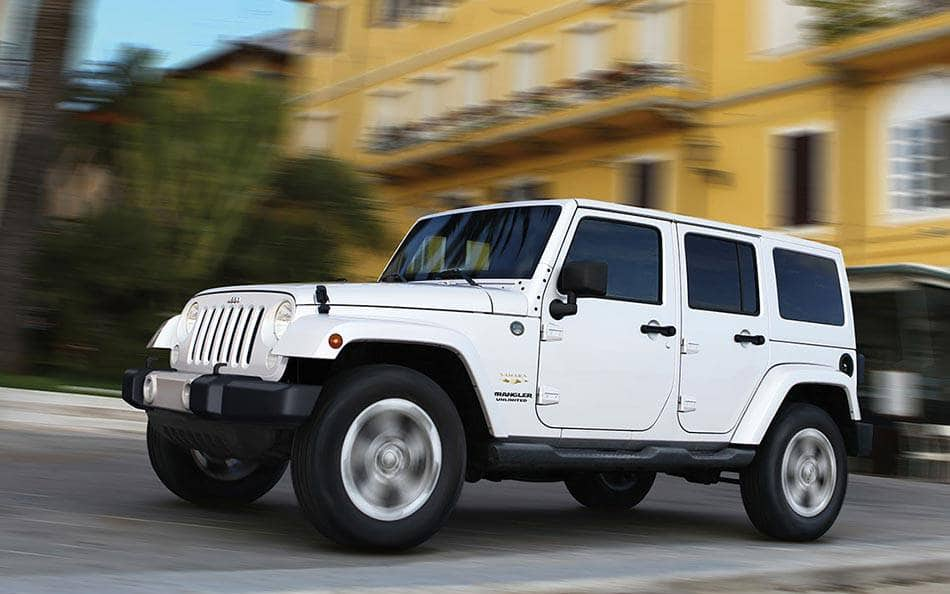 Are you looking for a used Jeep Wrangler Unlimited in the Emporia, Kansas or Lyon County area that delivers excellent quality and reliability? Come to Clint Bowyer Autoplex in Emporia and check out our Jeep Wrangler Unlimited selection. The Jeep Wrangler Unlimited is the perfect on and off-road vehicle and can take you places other vehicles wouldn't dare!
In addition to Emporia and Lyon County, Clint Bowyer Autoplex is proud to offer residents of Cottonwood Falls, Eureka, Osage City, Lyndon, Council Grove, Burlington, Alma and surrounding cities a great selection of quality pre-owned Jeep Wrangler Unlimited vehicles, and we're ready to earn your business! If you are in any of these areas and are looking for the perfect used Jeep Wrangler Unlimited, you can trust Clint Bowyer Autoplex of Emporia, KS to meet your car shopping needs.
View our Used Jeep Inventory.
HIGHLIGHTED JEEP WRANGLER UNLIMITED FEATURES
Great off-road capability
Nimble suspension
Four-wheel drive
Ample ground clearance
JEEP WRANGLER UNLIMITED REVIEWS
"The Jeep Wrangler has held the crown of ultimate affordable off-roader ever since it was first offered to the general public." —Edmunds
"The Unlimited's longer wheelbase and extra doors make for a larger backseat than the regular Wrangler provides." —Cars.com
"This SUV will go anywhere tires and wheels will take you." —Kelley Blue Book
"The tough body-on frame chassis and solid front and rear axles that established the Wrangler as one of the most capable off-road SUVs on the market continues to wow, with lots of clearance, a rugged underbody with protective skid plates and terrific boulder-scrambling prowess." —The Car Connection
CONTACT US DIRECTLY AT (620) 343-6723 TO FIND OUT MORE ABOUT PRE-OWNED JEEP WRANGELER UNLIMITED VEHICLES AT CLINT BOWYER AUTOPLEX IN EMPORIA, KANSAS!
Tags: Jeep, Jeep Wrangler Unlimited, Kansas Jeep Wrangler Unlimited, Wrangler unlimited