Used Jeep Wrangler
FIND A QUALITY PRE-OWNED JEEP WRANGLER AT THE CLINT BOWYER AUTOPLEX IN EMPORIA, KANSAS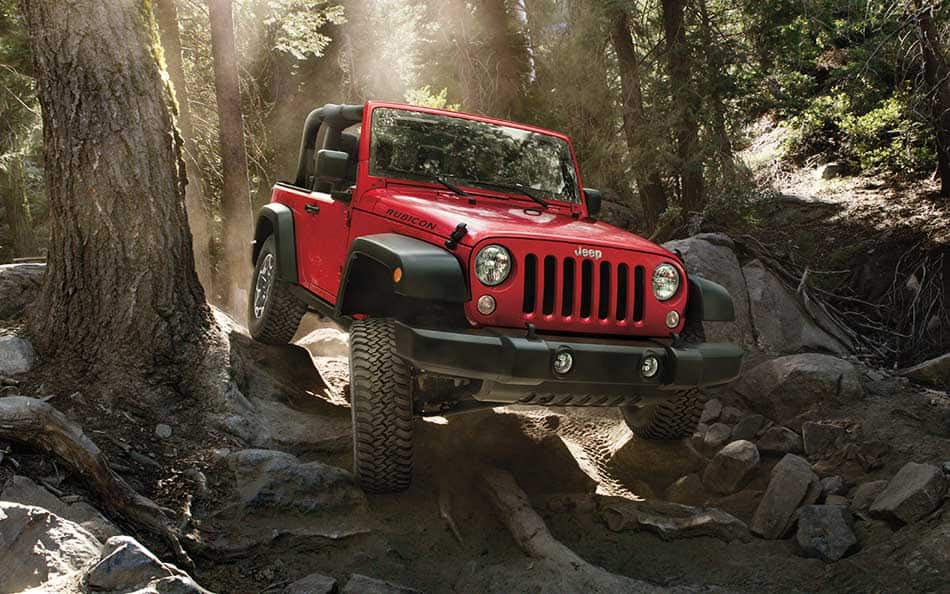 Are you looking for a used Jeep Wrangler in the Emporia, Kansas or Lyon County area that delivers excellent quality and reliability? Come to Clint Bowyer Autoplex in Emporia and check out our Jeep Wrangler selection. The Jeep Wrangler masters tough trails and can take you places other vehicles wouldn't dare!
In addition to Emporia and Lyon County, Clint Bowyer Autoplex is proud to offer residents of Coffey, Osage, Greenwood, Wabaunsee, Chase and Morris counties a great selection of quality pre-owned Jeep Wrangler vehicles, and we're ready to earn your business! If you are in any of these areas and are looking for the perfect used Jeep Wrangler, you can trust Clint Bowyer Autoplex of Emporia, KS to meet your car shopping needs.
View our Jeep Inventory.
HIGHLIGHTED JEEP WRANGLER FEATURES
Great off-road capability
Standard four-wheel drive
Powerful engine
Bluetooth capability
JEEP WRANGLER REVIEWS
"There's something here for anybody who wants off-road utility." —Kelley Blue Book
"With roots going all the way back to the Willys 'Jeep' used during WWII, the iconic Jeep Wrangler is one of the purest and most capable SUVs on the market today." —Left Lane News
"Off road, it's a finely honed tool." —Consumer Guide
"An SUV unlike any other, the 2015 Jeep Wrangler offers exceptional off-road capability." —Edmunds
CONTACT US DIRECTLY AT (620) 343-6723 TO FIND OUT MORE ABOUT PRE-OWNED JEEP WRANGLER VEHICLES AT CLINT BOWYER AUTOPLEX IN EMPORIA, KANSAS!
Tags: Jeep, Jeep Wrangler, Kansas Jeep Wrangler, Wrangler