Used RAM 3500
FIND A QUALITY PRE-OWNED RAM 3500 AT THE CLINT BOWYER AUTOPLEX IN EMPORIA, KANSAS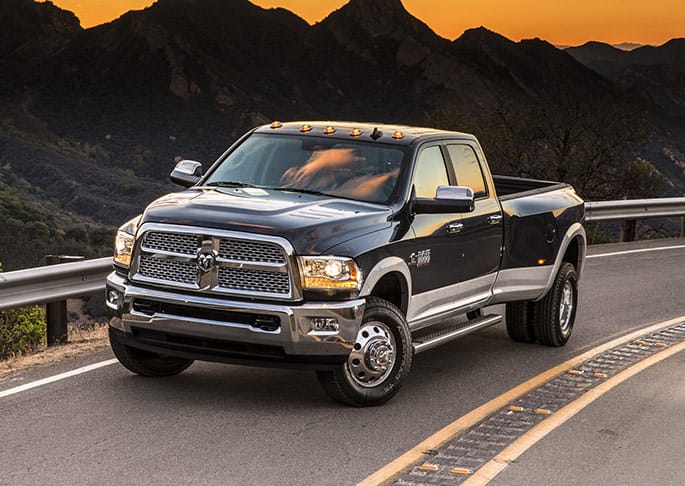 Are you in the market for a real powerhouse of a truck? If so, head over to Clint Bowyer Autoplex in Emporia, Kansas and check out our used RAM 3500 selection. At Clint Bowyer Autoplex, we strive to deliver quality service to the Emporia, Kansas and Lyon County community and look forward to answering any questions you have regarding the RAM 3500.
In addition to Emporia and Lyon County, Clint Bowyer Autoplex is proud to offer residents of Cottonwood Falls, Eureka, Osage City, Lyndon, Council Grove, Burlington, Alma and surrounding cities a great selection of quality pre-owned RAM 3500 vehicles, and we're ready to earn your business! If you are in any of these areas and are looking for ht e perfect used RAM 3500, you can trust Clint Bowyer Autoplex of Emporia, KS to meet your car shopping needs.
View our RAM Inventory.
HIGHLIGHTED RAM 3500 FEATURES
Powerful engine
High towing and hauling capacity
Refined interior
Muscular styling
RAM 3500 REVIEWS
"We found this Ram 3500 to be quite pleasant to drive and enjoy its nicely crafted interior that boasts numerous available luxuries." —Edmunds
"If you're a longtime devotee of Ram HD trucks and it's time to trade in your old outfit, the improvements made to the 2014 Ram 2500/3500 should rekindle your loyalty to the brand." —Kelley Blue Book
"The Ram cabin can be configured as either a durable works space or a plush retreat." —Kelley Blue Book
CONTACT US DIRECTLY AT (620) 343-6723 TO FIND OUT MORE ABOUT PRE-OWNED RAM 3500 VEHICLES AT CLINT BOWYER AUTOPLEX IN EMPORIA, KANSAS!
Tags: Kansas Ram 3500, Ram, Ram 3500