Used Chrysler 300
FIND A QUALITY PRE-OWNED CHRYSLER 300 AT THE CLINT BOWYER AUTOPLEX IN EMPORIA, KANSAS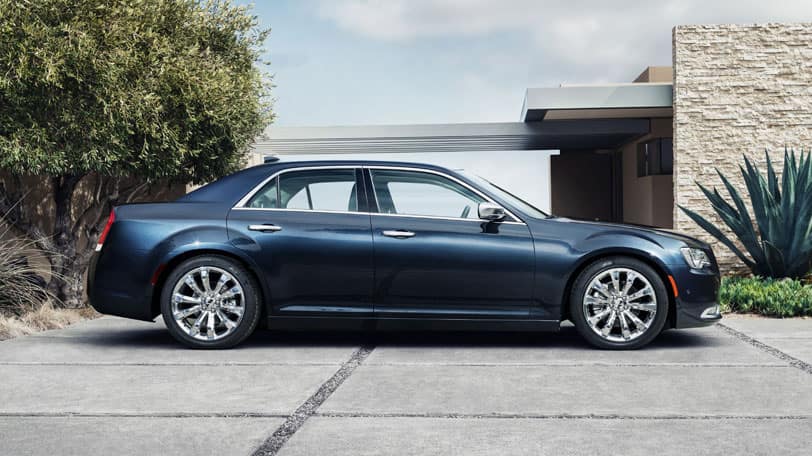 Are you looking for a luxurious car that embodies world-class levels of technology and craftsmanship? Head over to Clint Bowyer Autoplex in Emporia, Kansas and check out our used Chrysler 300 selection. At Clint Bowyer Autoplex, we strive to deliver quality service to the Emporia, Kansas and Lyon County community and look forward to answering any questions you have regarding the Chrysler 300.
In addition to Emporia and Lyon County, Clint Bowyer Autoplex is proud to offer residents of Coffey, Osage, Greenwood, Wabaunsee, Chase and Morris counties a great selection of quality pre-owned Chrysler 300 vehicles, and we're ready to earn your business! If you are in any of these areas and are looking for the perfect used Chrysler 300, you can trust Clint Bowyer Autoplex of Emporia, KS to meet your car shopping needs.
View our Used Chrysler Inventory.
HIGHLIGHTED CHRYSLER 300 FEATURES
Elegant, well-made interior
Powerful engine options
Easy-to-use infotainment system
Composed handling
CHRYSLER 300 REVIEWS
"The Chrysler 300 is unique. In a market increasingly subdivided to satisfy every possible need, the machines themselves can actually get harder to differentiate. 'Unique' is one of the highest compliments we can pay. Long live the 300." —AutoWeek
"This big American sedan still manages that rare feat of making you feel like a million bucks, minus the millionaire stress." —Edmunds
"Big car, big engine, big performance, rear-wheel drive, distinctive style, take-charge road manners, comfort, handling and luxury, yet without the sometimes sky-high prices associated with premium European sports sedans." —Kelley Blue Book
CONTACT US DIRECTLY AT (620) 343-6723 TO FIND OUT MORE ABOUT PRE-OWNED CHRYSLER 300 VEHICLES AT CLINT BOWYER AUTOPLEX IN EMPORIA, KANSAS!
Tags: Chrysler, Chrysler 300, Kansas Chrysler 300, Used Chrysler