Used Dodge Dart
FIND A QUALITY PRE-OWNED DODGE DART AT THE CLINT BOWYER AUTOPLEX IN EMPORIA, KANSAS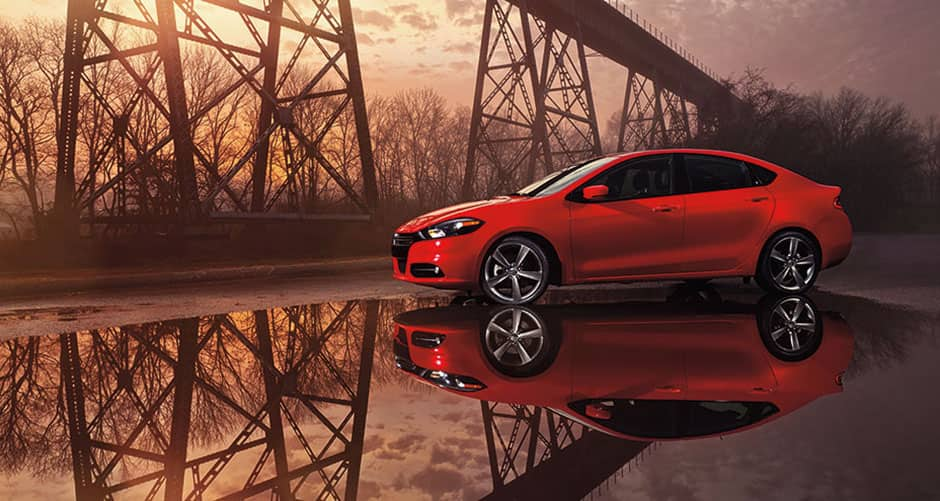 Looking for a sleek, compact car that offers superior technology and drivability? Head to Clint Bowyer Autoplex in Emporia, Kansas and check out our used Dodge Dart selection. At Clint Bowyer Autoplex, we strive to deliver quality service to the Emporia, Kansas and Lyon County community and look forward to answering any questions you have regarding the Dodge Dart.
In addition to Emporia and Lyon County, Clint Bowyer Autoplex is proud to offer residents of Cottonwood Falls, Eureka, Osage City, Lyndon, Council Grove, Burlington, Alma and surrounding cities a great selection of quality pre-owned Dodge Dart vehicles, and we're ready to earn your business! If you are in any of these areas and are looking for the perfect used Dodge Dart, you can trust Clint Bowyer Autoplex of Emporia, KS to meet your car shopping needs.
View our Used Dodge Inventory.
HIGHLIGHTED DODGE DART FEATURES
Roomy interior
Straightforward infotainment system
Agile handling
Aerodynamic performance
DODGE DART REVIEWS
"The wide range of available models, cool styling, spacious interior and sporty driving experience combined with excellent safety ratings and cutting-edge technology make the compact Dodge Dart sedan an attractive (if frequently overlooked) choice in an extremely competitive segment." —Kelley Blue Book
"The interior and exterior styling might be enough to pull buyers away from other brands. It's quiet. It's comfortable and fairly well-equipped." —Motor Trend
"Unlike most compact cars, the Dodge Dart feels like it was built by people who love to drive, demonstrating ride and handling characteristics that are more befitting of a sport sedan. There's also a real sense of occasion in its tidy sheet metal and sculpted, high-quality interior." —AutoTrader
CONTACT US DIRECTLY AT (620) 343-6723 TO FIND OUT MORE ABOUT PRE-OWNED DODGE DART VEHICLES AT CLINT BOWYER AUTOPLEX IN EMPORIA, KANSAS!
Tags: Dart, Dodge, Dodge Dart, Kansas Dodge Dart, Used, Used Dodge, Used Dodge Dart